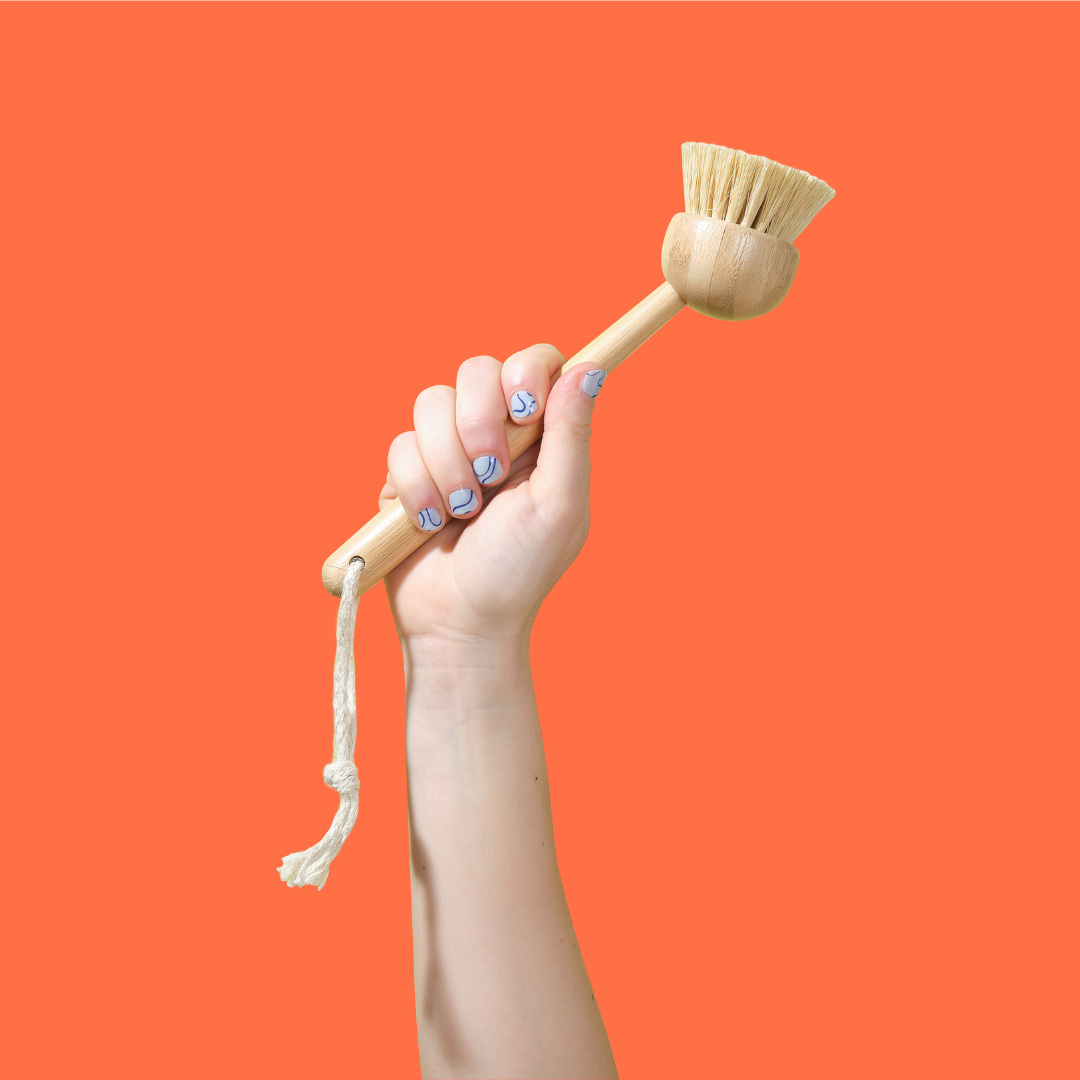 When you think of eco cleaning products, what springs to mind? 
The word

'eco'

usually refers to something good, healthy or positive. Which is exactly what it is, eco cleaning

 is the process of cleaning with products and methods which are better for you and the environment💚
Where do I start with eco cleaning products?
Under the sink of course! Or wherever you keep your cleaning products🤭
First things first, when looking at your cleaning products, how neon are they? This is usually a warning sign that a product is filled with the bad stuff🙅‍♀️Of course, we don't want you to waste these products so they should be finished before you try anything else, reducing your environmental footprint is a gradual process💪
Next, don't overlook your cleaning tools, such as sponges, these tend to be made from microplastics and so again try to use these up first or relegate them to outdoor jobs, like cleaning your bike🚲 Then you can start thinking about greener alternatives🌍
What should I be looking out for?
Once your cleaning supplies are beginning to get low it's time to start thinking about new eco cleaning products which are better for you, your family and the planet. 
But what should you be looking for this time around? 👇
Less Waste
 Is there an option to refill your product rather than keep buying the same container over and over? This will reduce the amount of single use plastic you are buying plus the amount of water being shipped💦 Two of our favourite brands which provide a subscription service to their products are
Purdy & Figg
and
Homethings
. Both of these brands provide you with a bottle which you fill at home from your tap with a concentrate.
Compostable
Products which have a circular life not only eliminates waste but also means they can be disposed of without harming the environment.
Seep Loofah Scourer sponges
are 100% plastic free and so can be composted when you are finished with them or popped in your food waste bin🧽
Ingredients
 Look out for toxins which are damaging to your health as well as the planet. An example of this would be such as Phosphates which cause
over-fertilisation of aquatic flora like algae or VOCs which can cause indoor air pollution impacting human health. We recommend checking out
Delphis Eco
which provide natural, toxin-free cleaning products plus loads of tips on what to look out for in your cleaning products🌿