Regular price
Sale price
£25.00 GBP
Unit price
per
Sale
Sold out
12 Pack
Save 12%
+ FREE delivery
Our best-selling twelve pack of sponge scourers are 100% plastic-free. They're completely made from plants: wood pulp cellulose and loofah scourer.
100% plastic-free: made from wood pulp cellulose and loofah
Durable: one sponge lasts 1-2 months and are washable

Compostable at home

Perfect for scrubbing dishes and wiping spills

Non-scratch: suitable for non-stick pots and pans

Pack size: 12 sponges
More Details
Made from materials from 100% renewable sources

Requires less soap - washing up liquid retained in the sponges

Breaks down into harmless organic waste

Does not release microplastics into the environment

Home compostable but not yet suitable for industrial composting facilities 

Sustainably sourced packaging with natural inks and 100% recyclable 

Designed, packed and sent from the UK, made in audited factories in China

Carbon footprint offset through a partnership with reforestation charity On A Mission

Sponge size: 7cm x 11cm x 2cm
Care and Aftercare
Best to dry out between uses to prevent mould

Freshen up by washing in dishwasher or washing machine (30-40 Degrees Celsius) 
Sponges will naturally start to breakdown after 1 month

Compost: Cut up the sponge (this speeds up composting) and place it in a home compost of food waste bin

Household waste: Throw your sponge into your normal household waste and it'll break down without releasing harmful microplastics
Delivery
Standard (3-7 working days): Free (we offer free delivery on orders from £25)
Next day: £5.95
View full details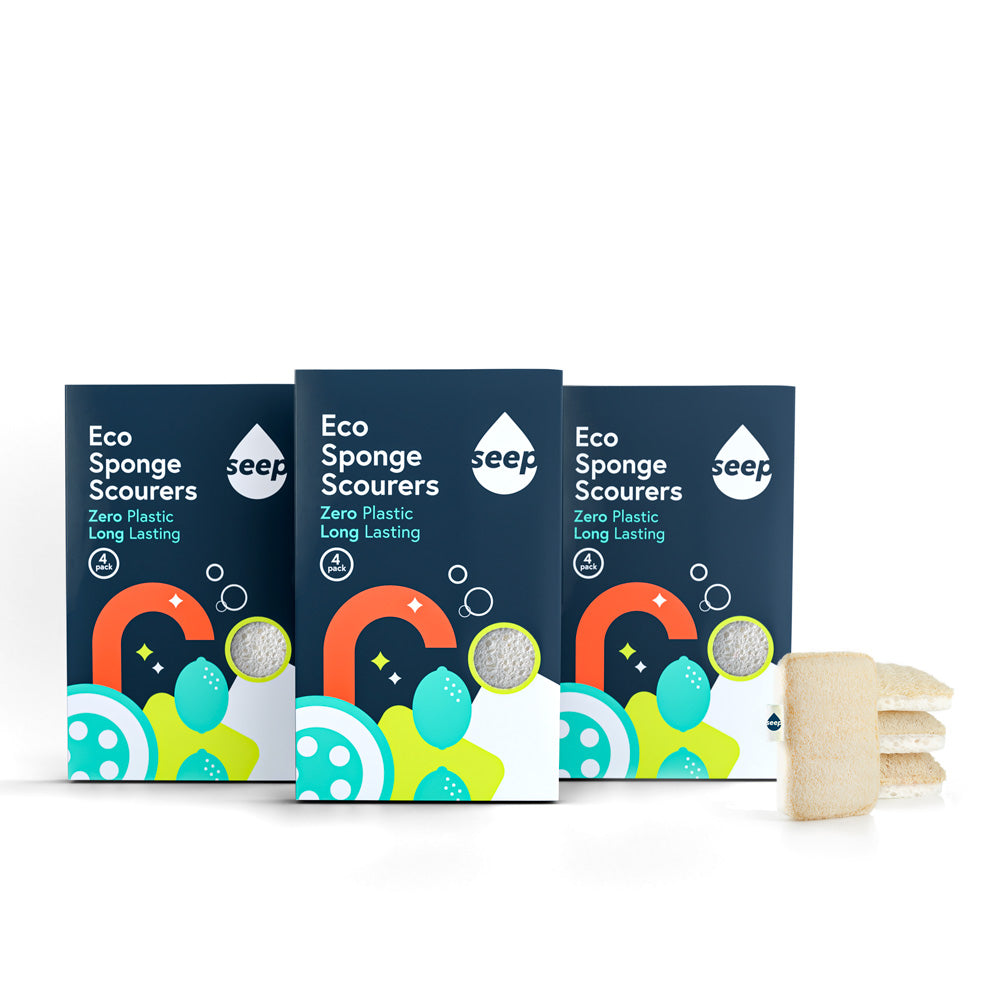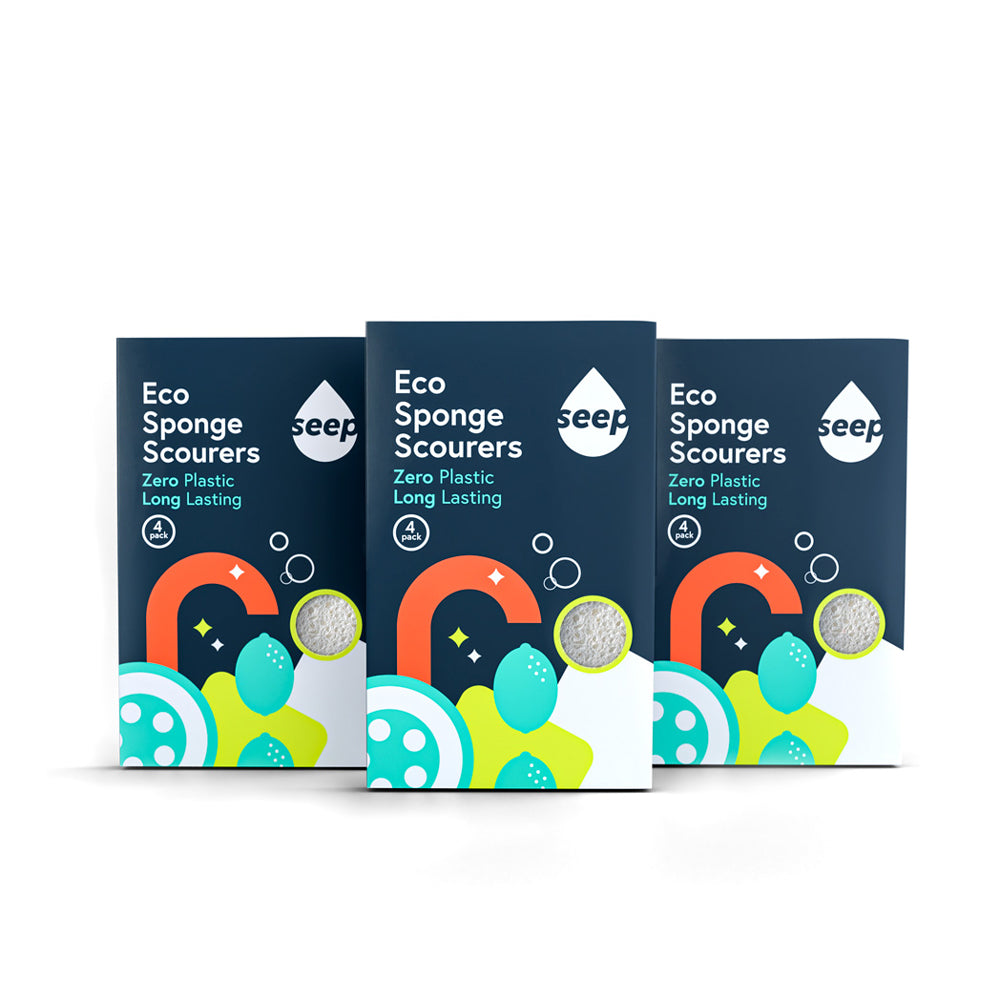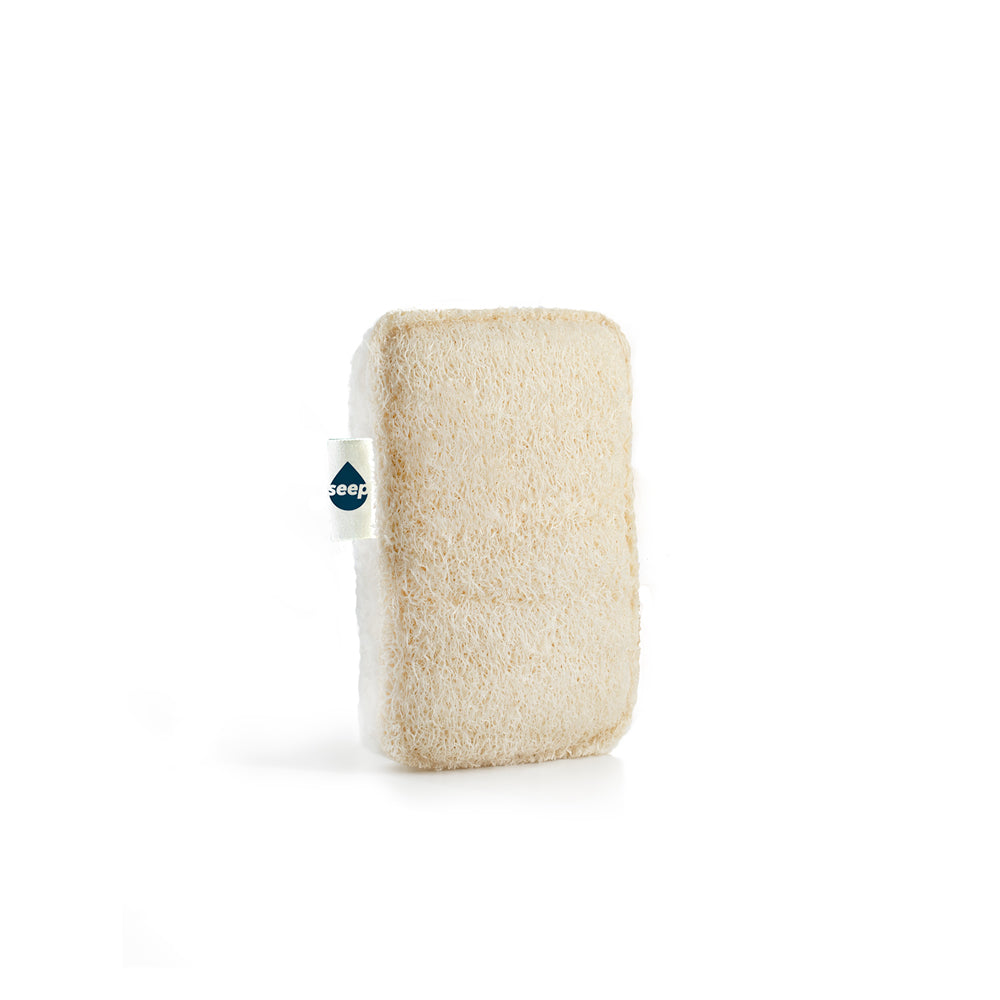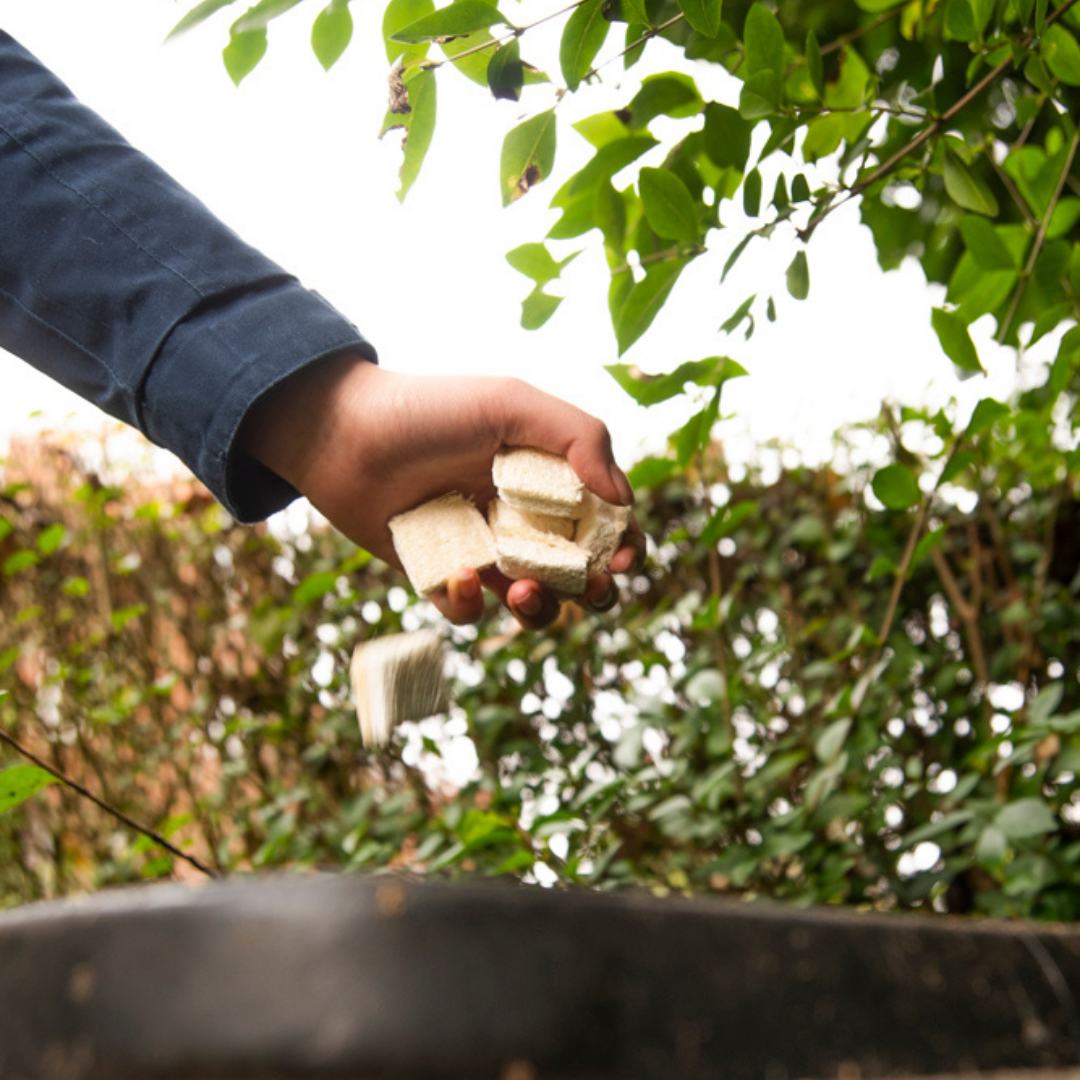 You can pop your sponge in the washing machine or dishwasher to give it a refresh
Most Common Questions
Where are your Eco Kitchen Sponges made?
Our sponges are made in China as the loofah we use in our sponges are only grown commercially in tropical climates. We will always try to source as close to home as possible, where accessibility of materials and manufacturing processes permit. We actively seek to work with partners for whom sustainability practices are prioritised and at the core of their business. Our sourcing policy is to work with kindness and in collaboration with our suppliers to build long-lasting, innovative relationships.
What are your Eco Kitchen Sponges made from?
Loofah and cellulose (wood pulp)
Is your Eco Kitchen Sponge machine washable?
Yes, you can put them in the washing machine or dishwasher.
What can I do with my Eco kitchen Sponge once it is finished with?
You can chop it up and put it on your compost or food waste bin.