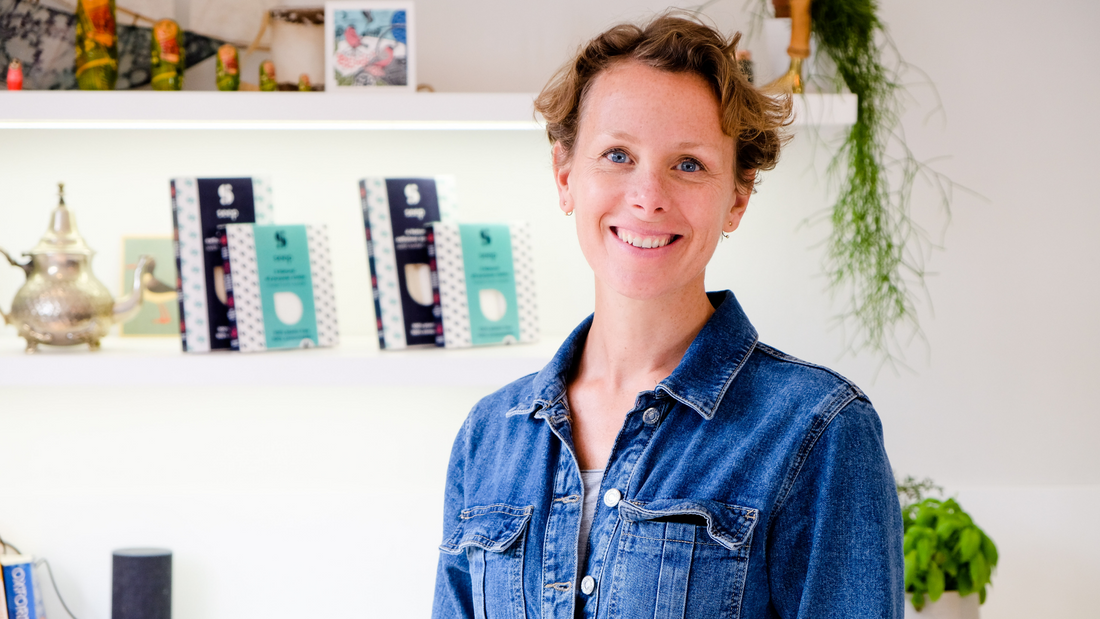 Hello there, I'm Laura and I'm a dog-loving mum of two from London and the founder of Seep. I would love to tell you more about the story behind the business.
I would describe myself as eco conscious rather than an eco warrior. Like many, I believe that lots of people living sustainable lifestyles imperfectly is better than a few people living a perfect zero waste lifestyle.
Over the years, I was finding it easier to find greener alternatives - cleaning sprays, toilet paper, washing detergent. But, when it came to the most unsexy categories in the cleaning aisle (yes, I'm looking at you sponges, cloths, bin liners), it was a sea of plastic with very few, easy-to-find, well-branded, effective, genuinely sustainable options. 
So Seep was born out of this frustration to find better household products after lots of trips to the supermarket. It was named after a flash of inspiration from my husband (he's not normally known for his creativity!). A great believer in acronyms he came up with Sustainable Everyday Essential Products. I just loved the sound the word made and that it represented my product ethos (i.e. everything should be as compostable as possible) and my hope that our products will seep into your everyday lives.
My dream is to bring you a new breed of essential household product - designed to look good in your home and which is genuinely better for the planet. I'm starting with a sponge and a cloth and if everything goes well (fingers crossed) I'll be bringing you lots more household products. 
I've been in the consumer and retail industry for many years as an operator (Selfridges, Kingfisher), an advisor (Deloitte, Booz) and as an angel investor backing female-led tech businesses. I'm lucky enough to have an amazing community of friends, family and former colleagues and with their support I'm hoping to redefine the (unsexy) household essentials space and create the type of company I want to buy from.