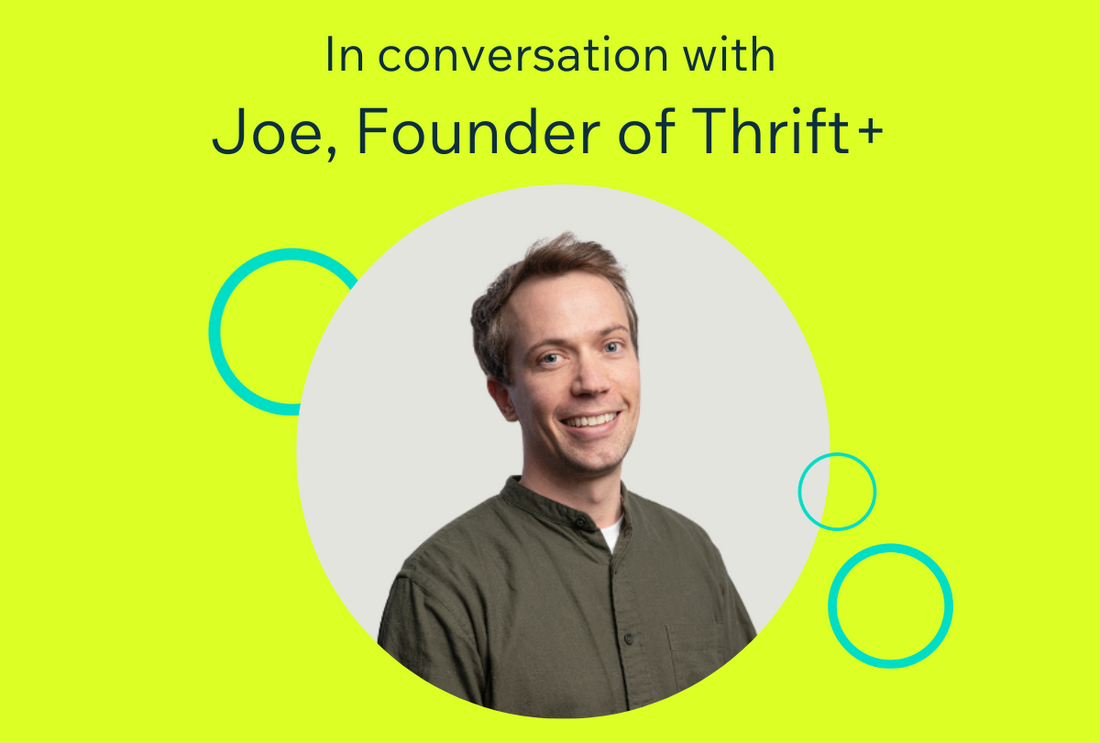 Fast fashion, a term synonymous with rapid production and affordable prices, has become a staple of the modern clothing industry. Yet, beneath its allure lies a complex web of environmental and ethical challenges that demand our attention. Join us in conversation with Joe, Founder of
Thrift+
, a seamless preloved marketplace, as we explore the world of fast fashion, its impact on the environment, and the potential for a more sustainable and responsible approach to fashion consumption.
Q: What is fast fashion and how does it contribute to environmental issues? 
Fast fashion refers to companies that overproduce items really quickly to capture current fashion trends, and usually sell them at an inexpensive price.
Waste is one of the biggest issues in the fashion industry. I just mentioned that out of the 100 billion items of clothing produced each year 70% is sent to landfill or burned. That's about 10% of global carbon emissions, and hundreds of billion lost in resale value. 
On top of the awful environmental impact, there are also a lot of ethical concerns around the industry. Poor labour practices, low wages, unsafe working conditions, or lack of workers' rights are all far too common. All these issues are critical and need to be addressed.
We want to help make the most out of items that are already in circulation by offering another way to think about the value of clothes.
Q: How can you spot fast fashion as a consumer?
Spotting fast fashion can be challenging, as many brands try to mimic the appearance of higher-quality, sustainable, or more expensive clothing. However, the main red flags are: 
extremely low prices

quick stock turnover

poor quality materials
Q: What are some ways consumers can make more sustainable fashion choices?
That's an easy one! My advice is of course to choose second-hand over new as much as possible.
I think an easy guide to remember is the 3 R's: Reuse, Repair, Recirculate. Reuse the items you already own as much as possible. If something is damaged, repair it. If you don't love something any more, make sure to give it a new life by recirculating it.
If you need to buy new, choose quality over quantity. Look for small and sustainable brands. Websites like Good On You can be very helpful to identify truly sustainable brands.
Q: What is Thrift+?
We're a pre-loved marketplace on a mission to end fashion waste. We want to make it completely hassle-free to recirculate your unloved clothes or shop pre-loved. 
You can clear out your wardrobe and leave the hassle to us. Just send in a Thrift+ Bag and we'll find the best way to give your clothes a second life – resale, donate or responsibly recycle. We sort, photograph, list, pack and post your clothes to shoppers. You can then earn credit to donate to charity, spend on Thrift+, or redeem on vouchers with our partners.
Or if you're looking for something new-to-you you can shop pre-loved with confidence. Choose from 500K pieces from top high street and designer brands. All quality checked by us. All packaged and shipped by us. Moneyback guarantees and 30 day returns. 
Essentially, we do all we can to give clothes a second life.
Q: What would you say to people who think that second-hand clothes are fusty/musty?
All items sold on Thrift+ go through a strict quality control process. Our trained team of Thrifters hand-check each piece that comes in, so we can guarantee good quality. Plus, if you're not happy with an item, you've got 30 days to send it back to us.
Q: What are the benefits of second-hand clothing?
There are so many benefits to buying second-hand items. But, the main ones for me are are: 
Better for your wallet: you can find clothes at a fraction of their RRP

Better for the planet:

Extending an item's life by just 9 months lowers its carbon, water and waste footprint by up to 30%*. By choosing pre-loved over new you're also helping

reduce the demand for new clothing production, which in turn reduces the environmental impact associated with the fashion industry. 

Supporting charities: recirculating your clothes with us or a highstreet charity shop means you're able to support your favourite causes (small or big). 
*Source: Global Fashion Agenda & BCG 2018
Q: What's your favourite item of clothing you have from Thrift+?
My favourite Thrift+ purchase is a 90s oversized Champion jumper - it's my go to comfy jumper and I can tell it will last forever!
| | |
| --- | --- |
| | Joe is the Founder of Thrift+, a platform that makes it easy to buy and resell pre-loved clothes. Thrift+'s journey began in 2017 and was born out of a frustration with fast fashion. |