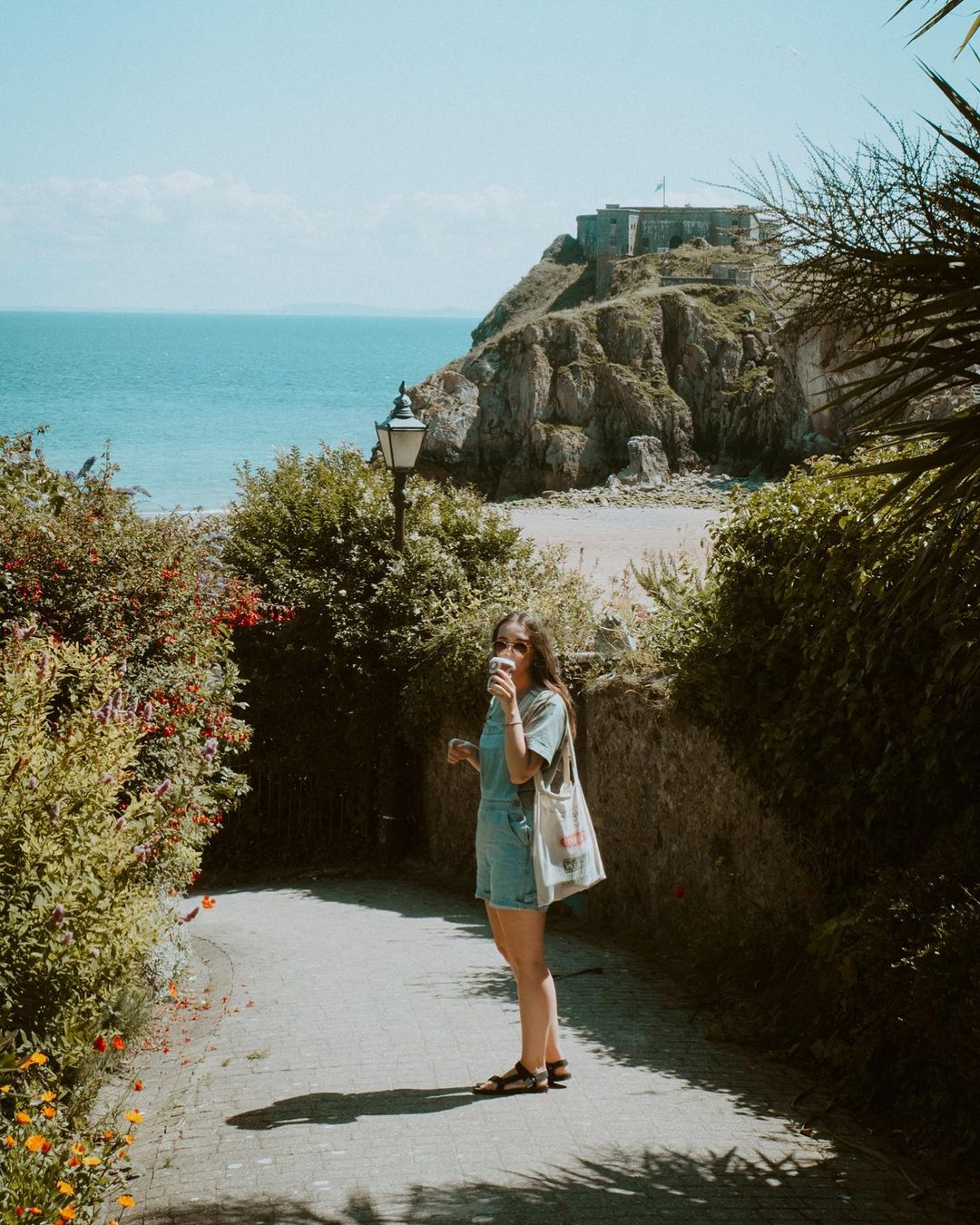 This week on the Seep blog our marketing assistant Holly is talking about all of her favourite eco-swaps on the market right now. Holly has seen the terrible consequences of plastic pollution and climate change first hand around the world.
After travelling around the world for the past six years (only recently being stopped in my tracks by Miss Corona), I've gained a special appreciation for all of earth's natural wonders. I recently moved back to the UK from New Zealand (let's face it, they're the green-living rockstars of the world right now), and had a stint living in Australia too. Over the years, I've seen first hand the impact overconsumption is having on the environment. My own personal war against plastic-waste in particular came when travelling through South East Asia and the South Pacific Islands, seeing the sea of plastic we were (literally) swimming in… Yuck. 
After working with Oxfam and Greenpeace on some of their sustainability campaigns - and raising over $1million in the process, might I add -  It made me realise that there were genuinely easy ways to reduce my own personal footprint, and pressure the big guns to do their bit too. However, even with these meaningful contributions, when I used footprintcalculator.org to calculate my own personal footprint it calculated that we'd still need a whopping 4 EARTHS to sustain ourselves if everybody consumed like me. 
Not one to get intimidated by the prospect of changing shed loads in my lifestyle, I wanted to make sure I was doing the most I could feasibly do for the world. This included taking stock of my meat consumption, choosing eco-friendly brands that also more than offset their carbon footprint and holding myself personally accountable. 
To make it easier for you to start making switches, here are some of my favourite zero waste swaps, and the best brands to grab them from. They are great for reducing your consumption, while also not getting duped by greenwashing. 
Smol 
Now, I'm not the person to go to for any type of cleaning inspo. I actually despise cleaning, and would rather not have to do it at all (don't hate me!).
But, obviously I do clean and when I do I make sure the products I'm using are totally cruelty-free and not going to be harsh on the environment. Smol has created super concentrated and high performance laundry and dishwasher tablets. Their super convenient tabs are vegan friendly and cruelty free, with completely plastic-free packaging. 
The best part? They're delivered on a monthly subscription. Absolutely perfect for people who also can't be bothered but still want to go zero waste. 
Organicup 
For those who get to ride the dreaded red wave each month, you can eliminate tampons and other single-use sanitary products from your monthly repertoire with Organicup. Now, I was hesitant about the menstrual cup hype at first - and this definitely took me a while to get used to. BUT, once you get used to it - it's the best swap you'll ever make. Designed to be left in for up to 12 hours (as opposed to changing tampons every 4 hours) and you can barely feel it (if inserted correctly, that is). They are completely safe and hygienic, allergy certified and the team consulted with several gynaecologists … so they're pretty legit. 
Top inserting tip: instead of pushing up toward the sky, push it back toward your spine. It'll make sense trust me, and you can thank me later…. 
DAME
For those who can't get to grips with the menstrual cup (been there!) Dame are the creators of the revolutionary reusable tampon applicator and biodegradable tampons. It's shown that 60% of UK women prefer tampons to any other period product, and DAME have some of the most innovative solutions to single-use sanitary products - including washable sanitary pads. In the first year of operation, DAME saved over 2.5 million plastic applicators from being thrown away… not a bad effort! They're also completely carbon negative, meaning for every product purchased they more than offset their carbon footprint.
Oh, and their branding is on point, too. #bleedredthinkgreen 
Plant Faced
The war on fast-fashion and unethical clothing is fast becoming the hottest topic in the sustainable world. It's so important to challenge fast fashion because a) the industry exploits women working in sweatshops (try and remember that when you buy that "girl boss" t-shirt from boohoo.com) and b) fast fashion is having an absolutely disastrous impact on the environment (being the second largest polluter in the world).
Now, there's plenty of brands out there that challenge fast fashion and one that I love is London-based-Australian-founded clothing company Plant Faced. Founded by Melburnian Charlie McEvoy, Plant Faced's ethos is "streetwear, minus the sweatshop". Not only that, for every order received Plant Faced will plant one tree through their Buy 1 Plant 1 scheme. They support tree-planting projects across the globe in places like Nepal, Madagascar, Haiti and Indonesia. 
The Wholesome Store 
Another Aussie-founded brand (cause they are really nailing sustainability down there!) founded by one of my favourite zero waste influencers (@elsas_wholesomelife). If you're looking for a gorgeous coffee keep cup, The Wholesome Store is where it's at. Fun fact (courtesy of their website): "If you use your reusable coffee cup twice a day during your working week, you can save 600 single use cups from landfill each year"
Their reusable keep cups are completely spill resistant too, meaning you can chuck it in your bag and keep your hands free instead of lugging it around all day. In addition to the keep cups, The Wholesome Store has an enviable range of reusable and eco-friendly products, including a pack of beautiful metal straws which are super handy for bringing out and about (and keeping horrible plastic straws out of the ocean).
Tabitha Eve
If there's one part of my lifestyle where I found it hard to find reusable alternatives, it was my skin and makeup routine. When I found out about Tabitha Eve I was ready to fist bump the air! They have an insane collection of everything you will need to make your skincare routine completely waste-free. I use the reusable makeup remover pads (which can be washed with your normal laundry) and they have transformed by bathroom from the overflowing makeup wipe hell it used to be. Not to mention, they have the loveliest collection of reusable face masks which, let's face it, we're all in need of right now (down with disposables!).
Seep
Yep, that's us! My sink is looking gorgeous now I have ditched those horrible yellow sponges that just look SO BAD and are horrendously wasteful. The best part is knowing when my sponge starts to look a bit tired I can chuck it in the washing machine to get it looking pristine again. Even when it's had its day completely, chucking it in the compost bin with everything else gives me so much joy. That's so much waste that's been eliminated from my rubbish.